According to the latest data, 60% of Europe's rivers, streams, lakes and wetlands are not healthy. For generations we have destroyed and polluted them, and used too much water irresponsibly.
If we continue in this way, it will affect everything - from all the small things in our day-to-day lives we take for granted, to keeping entire industries going. It will also affect all the countless species that need these ecosystems to survive. The EU water law protects our water sources, but governments now want to weaken it.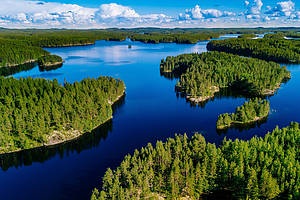 Everyone has a part to play, but our governments are allowing rivers, lakes and wetlands to be exploited in ways that cause permanent harm. For example, dams and other infrastructure (e.g. for hydropower, flood defence and navigation) sever a river's natural flow and stop species from reproducing. Unsustainable agriculture pollutes and uses lots of water.

Through the EU water law, governments agreed to end this destruction - but, they have failed to live up to their promises. And, to make matters worse, they now want weaken the law!

Turning back the clock on this deterioration cannot be done without strong legislation. In Europe, we have a strong law that protects our rivers, lakes, wetlands, streams, coastal waters and groundwater – the EU Water Framework Directive. It also ensures that waters which have already been damaged are brought back to life, and by 2027 at the latest.

But, as you read this, many governments are trying to weaken the law. This would be a terrible blow for our rivers, lakes and wetlands, and everything that depends on them.