For healthy waters
Water is essential for human life and a fundamental resource for our nature and our economy
WWF's Living Planet Report shows, freshwater ecosystems are the most threatened on the planet.




Despite major improvements, pollution, habitat destruction and excessive use of water in the EU are still an issue. In 2015, only 53% of European waters have reached the healthy status, missing the target set under the EU's Water Framework Directive (WFD).

By 2021 EU Governments will have to ramp up their ambition and radically improve the status of our rivers, lakes and wetlands under the second cycle of river basin management.
What is WWF doing?
WWF has worked on EU water policy since the establishment of the European Policy Office in 1989, including the negotiation of the WFD. The WFD is still considered to be one of the most progressive pieces of EU environmental policies and sets the global standard for international water policy.

Today, WWF advocates for an effective implementation of the WFD in order to reduce:
diffuse pollution and abstracting too much groundwater from agriculture, and
changes to natural conditions of water ecosystems due to unsustainable development of hydropower, navigation, and flood management infrastructure.

For this to happen, WWF believes that the EU and its Member States must increase the ambition of their 2nd cycle River Basin Management Plans, RBMPs (2015-2021) and associated Programmes of Measures to ensure that European waters are brought to Good Ecological Status by 2021. Moreover, the WFD needs to be better enforced and its objectives integrated into especially agricultural, energy, transport and flood management policies.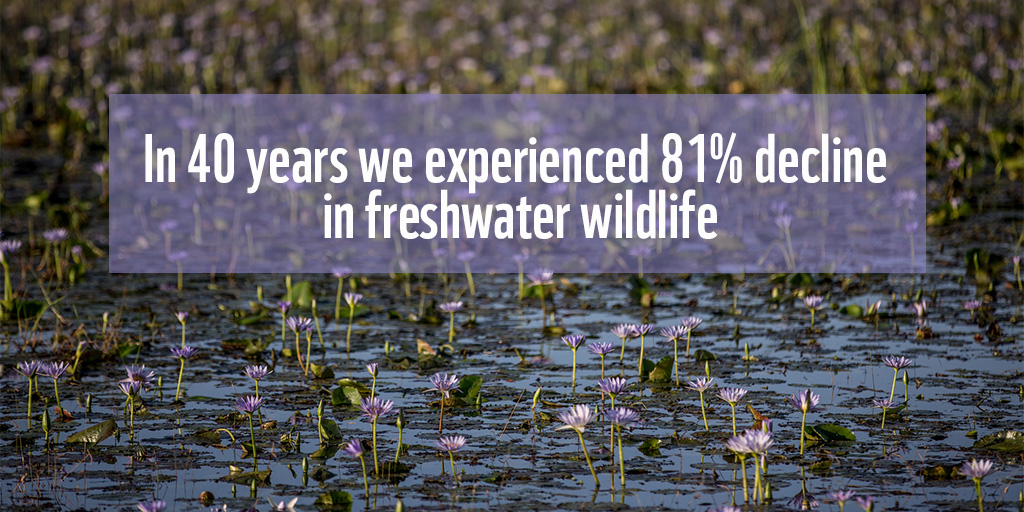 WWF also works to ensure that the review of the WFD in 2019 doesn't lead to potential weakening of the EU legal framework for water protection. Instead, it should be used to boost Member States' ambition on water management in Europe and enable the EU to fulfill its commitments on the UN 2030 Sustainable Development Goals to ensure access to water and sanitation for all.
Policy timeline
More about water